Shine hair care with organic birch leaf
My shine booster for naturally beautiful hair - really natural!
Like us, our hair has ups and downs: normal and dull hair needs care that makes it shine. Environmental influences, such as UV radiation, blow-drying, conventional colouring and salt water roughen and stress your hair. If the structure of your hair is roughened and not straightened, the light on this surface cannot refract and moisture is lost. Your hair looks dull and dull. But don't worry, when the structures are smoothed they reflect the light again and your hair shines.
Our shine series with organic birch leaf gives normal and dull hair suppleness & shine. Mild, naturally effective cleansing formulas clean & condition your hair from roots to ends without drying it out. Our shine series with pure natural, delicate coconut fragrance envelops your hair and makes it shine. Organic Birch Leaf nourishes & strengthens the hair structure, while Plant Protein & Provitamin B5 nourishes the hair and smoothes the hair fibres - for shiny, healthy hair. Our hair care contains no silicones - for a natural hair feel.
THESE ACTIVE INGREDIENTS GIVE SHINE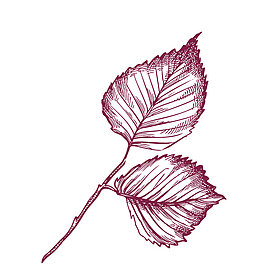 Bio-Birch Leaf Essence
Helps blood circulation in the scalp and ensures optimal nourishment of hair roots. Strengthens the hair and reduces hair loss, it also provides it with a subtle shine.
CARE SERIES FOR OTHER HAIR TYPES