Extra sensitive hair care with organic aloe vera & bisabolol
My mild organic moisturizer for sensitive hair and scalp - truly natural!
There are many factors, such as stress, pollution or aggressive detergents, that can affect our scalp, dry it out and make it sensitive, and the right care can help to bring your scalp back into its natural balance. If it tingles and itches, the Extra Sensitive Hair Care will help your (head) skin to be in balance.
Our Extra Sensitive series with organic aloe vera & bisabolol has particularly mild, naturally effective formulas. It gently cleanses & cares for your hair and scalp, moisturizes and protects against dehydration. Organic Aloe Vera & Bisabolol are known for their soothing & moisturizing effect. The care series with a gentle, pure natural fragrance is ideal for daily use. Our hair care does not contain any silicones for a natural hair feel.
THESE ACTIVE INGREDIENTS PROVIDE MOISTURE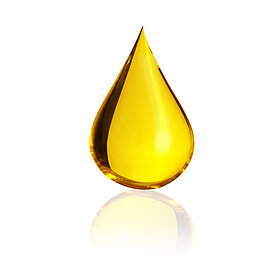 Bisabolol
Has an anti-inflammatory, antibacterial and soothing effect, and leaves the skin feeling supple. It is therefore ideal for sensitive skin. Bisabolol can influence cell metabolism thanks its special messenger substances and thus stimulates skin regeneration.
Bio-Aloe Vera Essence
Promotes the natural balance of all skin types and has a moisturizing effect. Over 200 active ingredients make the aloe plant valuable for cosmetic purposes and universally applicable.
CARE SERIES FOR OTHER HAIR TYPES