Moisturizing hair care with organic mango & aloe vera
My "organic moisturizer" for dry hair - really natural!
If your hair is too dry, its surface will roughen and become brittle. The hair fibre becomes cracked, small keratin gaps appear and the cuticle layer of the hair opens. The hair loses moisture and frizz develops. Our SANTE FAMILY moisturizing range with organic mango & aloe vera for dry hair provides intensive moisture right to the tips.
The formula with pure natural, tropical fragrance pampers your hair with intensive moisture. Organic Mango & Aloe Vera are known for their intensive moisturizing effect. The naturally effective and mild care formula protects the hair from drying out. Our hair care contains no silicones - for a natural hair feel.
THESE ACTIVE INGREDIENTS PROVIDE MOISTURE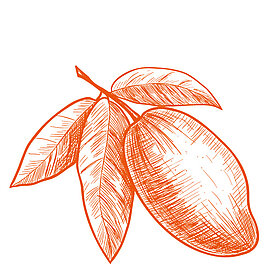 Bio-Mango Essence
Has a moisturizing, smoothing and regenerating effect. Thanks to the combination of vitamins, carotene and protein, mango extract has a structuring and antioxidant effect.
Bio-Aloe Vera Essence
Promotes the natural balance of all skin types and has a moisturizing effect. Over 200 active ingredients make the aloe plant valuable for cosmetic purposes and universally applicable.
CARE SERIES FOR OTHER HAIR TYPES