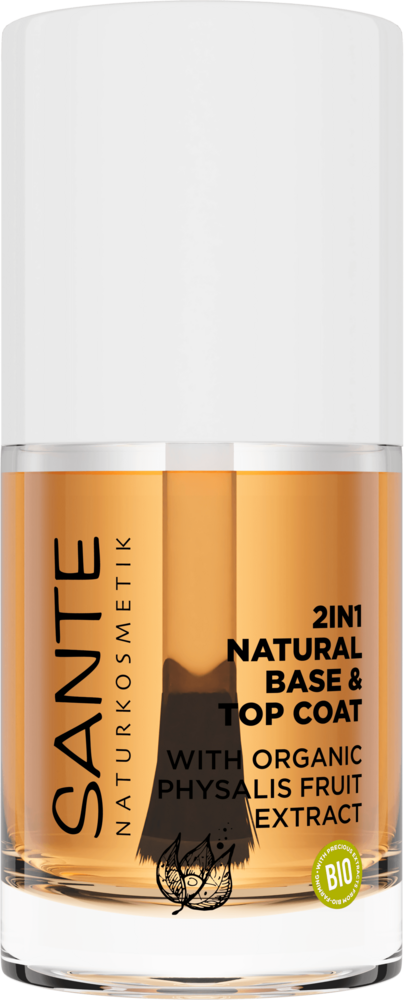 Base & Topcoat
2in1 Natural Base & Top Coat
Reference No.: 40440
✓
Strengthening protective lacquer
✓
Smooth natural, silky matt finish
✓
Can be used alone, or as top and base coat
Product Description
The 100% natural, strengthening protective polish with organic physalis fruit extract dries quickly and leaves behind a semi-matte finish. The multi-talent can be used as both a base coat for protection of the nails against discoloration, as a top layer to lengthen the life of your nail polish, or alone to give a well groomed appearance to the nails.
Application
For a base coat apply before nail polish, and to use as a top coat apply directly on top of dried nail polish. Carefully apply to nail and allow 3-5 minutes to dry. The nail polish can also be applied separately for a natural semi-glossy look.
INCI-Ingredients
Really natural. For more transparency we have written the origin of each ingredient next to it.
*from controlled organic cultivation
**natural essential oils
Alcohol denat.*, Shellac, Aqua (Water), Physalis Peruviana Fruit Extract*, Averrhoa Carambola Fruit Extract, Glycerin, Parfum (Fragrance)**, Linalool**, Citronellol**
Active Ingredients
More than 40 extracts are produced in our in-house extraction plant.
Bio-Physalis Essence